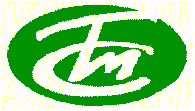 Thayer Case Management:
Coordinates services among health care providers, employers, payers, and communities.
Develops cost effective rehabilitation plans that enhance the client's outcome and reduce the payer's liability.
Integrates services by assessing, planning, and advocating health care needs on an individual basis.
Orchestrates effective plans to achieve short and long term treatment goals to optimize individual capabilities.
Facilitates communication to establish rapport among clients, families, medical providers, payers, and other involved parties.
Educates clients and families to foster independence and movement towards self care.
Identifies relevant information to evaluate current medical and vocational needs.
Maximizes vocational potential to enhance productivity, job satisfaction, and job retention when applicable.
Back
---
THAYER
Case Management
PO Box 49323
Minneapolis, MN 55449
Phone: 612.849.9579
Fax: 763.786.5429